Visitors
Visitor Permits
---
TAPS's mission is to protect the parking spaces of those who pay for and properly display a valid parking permit and to ensure a safe and user-friendly environment is maintained on campus. Parking citations will be issued to those who do not abide by UC Merced's parking regulations.
Parking permit purchases are on a first-come, first-served basis; this means certain parking permits may not be available at any given time. Purchasing a parking permit does not guarantee space availability.
Solar Parking Meters
Two parking meters are available for non-affiliated campus visitors in the Library Lot. Meters accept coins or credit cards and parking is limited to two hours. Please note faculty, staff, and students are not authorized in these spaces. Enforcement will be in effect 24 hours a day 7 days a week.
| | |
| --- | --- |
| Time | Cost |
| 15 minute increments | $0.25 |
| 1 hour (minimum credit card purchase) | $1.00 |
| 2 hours - Max allowed | $2.00 |
Hourly Parking Permits
Kiosk permits are available for temporary parking in any non-specially marked space in Lake Lot 2 and Evolution Valley Lot. These permits must be clearly displayed on the vehicle dash. Kiosks accept credit/debit cards, coins, and one dollar billls only. No change will be given.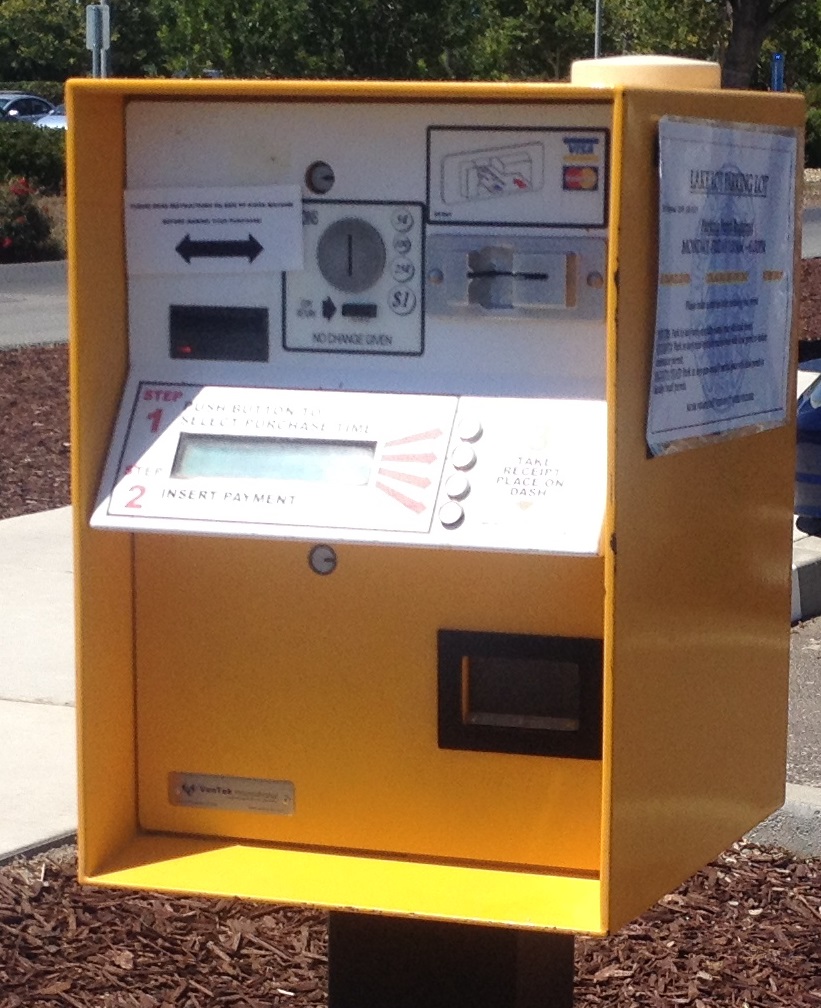 | | |
| --- | --- |
| Number of Hours | Cost |
| 0 to 2 hours | $2.00 |
| 2 to 4 hours | $3.00 |
| 4 to 6 hours | $4.00 |
| 6 to 8 hours (all day) | $6.00 |
Short-Term Visitor Parking Permits
Permits must be purchased at the TAPS office. For more information please call the TAPS Help Desk at (209) 228-8277 or toll free at (866) 755-8277.
Type
Cost
Vendor— Monthly Rate
$33.00

Vendor

— Weekly Rate
$17.00

Vendor

— Daily Rate
$6.00
Scratcher (parking in Lake lots only)
$6.00
Vendor permits are valid in service vehicle and non-specially marked spaces in any lot.
UC Merced Permit Reciprocity
UC Merced honors all quarterly and annual faculty/staff parking permits from other University of California campuses. You may park in any of the non-specially marked "general" spaces in any lot except the Student Resident and Contractor Lots. Such permits are not valid for parking in Reserved, Carpool, University Business or disabled parking spaces.
Email any comments or questions to taps@ucmerced.edu