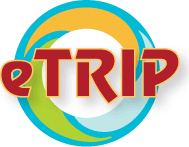 UC Merced Faculty & Staff:
You may have received an email request to complete a very important survery distributed by our office. We appreciate your attention to completing it timely.
In accordance with the San Joaquin Valley Air Pollution Control District (SJVAPCD) eTRIP rule, employers with more than 100 employees in the Central Valley are required to conduct a yearly commute verification survey. This very short survey is designed to collect data about work commutes and should take less than 5 minutes of your time. We need your response to meet our reporting requirement.
The results of this survey will be compiled and transmitted to SJVAPCD by UC Merced. No personal information will be transmitted.
In order to help meet these requirements, please complete and submit the survey by February 14, 2022. 
If you have technical difficulties while completing this survey, please contact Andrea Hall-Cuccia (ehallcuccia@ucmerced.edu). If you have other questions regarding this survey, please contact James Nardello, the Assistant Director for TAPS (jnardello@ucmerced.edu) or Joe Aguayo, the Air Specialist for SJVAPCD (Joe.Aguayo@valleyair.org).
Thank you very much for helping us meet this SJVAPCD mandatory reporting requirement! More information regarding this survey can be found here.