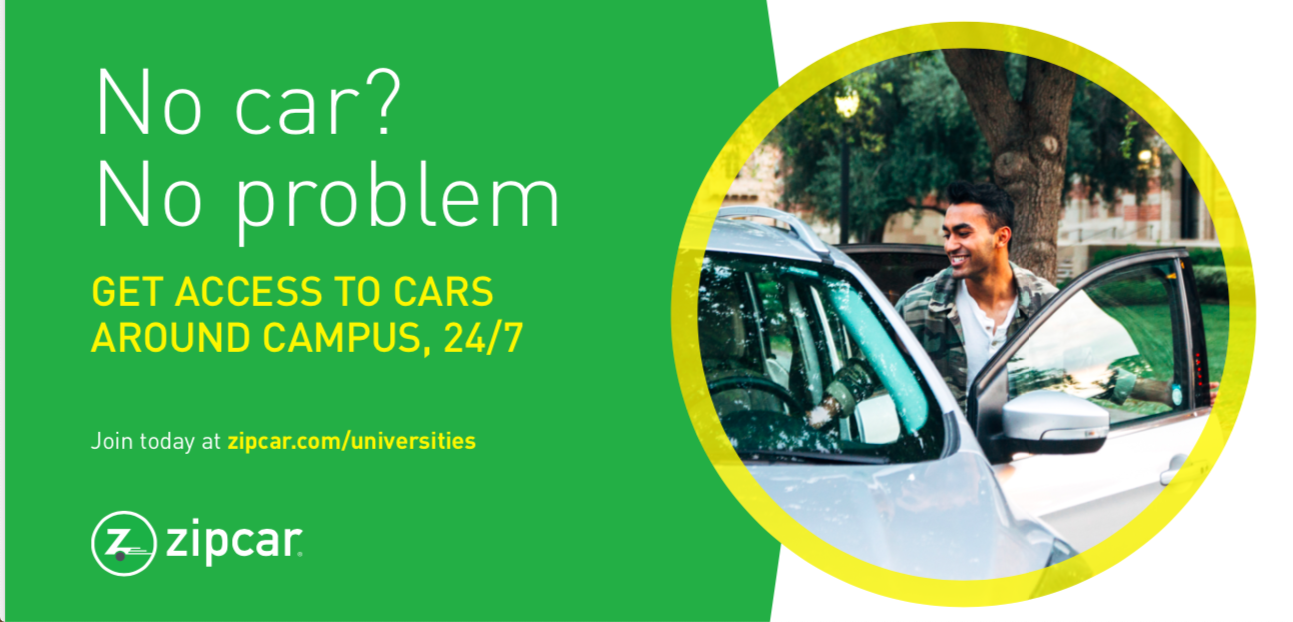 Need a car? Reserve a Zipcar! UC Merced has partnered with Zipcar to bring self-service, on-demand car sharing to the area. To use Zipcars, simply register as a member, reserve a car online or on your phone, use your Zipcard to scan into the car, and drive away. When you're done, return the car to the same location where you picked it up.
How to use Zipcar?
step 1: Apply for the membership online.
step 2: Reserve zipcar for couple hours or whole day. Reserve online or on your phone through the mobile app.
step 3: Walk to the vehicle and hold zipcar to the windshield. Doors will then unlock and key will be located inside.
step 4: When time is almost done, return vehicle to same reserved spot. Be sure to follow instructions on zipcar website to avoid extra charges.
What is included?
Gas
Insurance
Miles (up to 180 miles/day)
Your own Zipcard
The mobile app (free download for iOS or Android)
As a member you get:
Access to Zipcar vehicles 24/7.
4 vehicle locations on our campus.  
Discounted hourly rates for faculty, staff and students age 18 and older. 
Gas, insurance and maintenance are included for free!
Join for only $15 a year
New! Flat Rate Only vehicle option for Zipcar members available on 2 vehicles. 
Here's how the Flat Rate Only vehicle reservation experience works:
Flat Rate Only vehicles will be available to reserve for a 24-hour duration starting Friday at midnight through Sunday at 11:59pm.

While pricing is designed for longer use reservations, vehicles can be booked for any amount of time in 24-hour increments at the flat rate.

Members should look for the blue  

  la

b

el when making a reservation. 
To learn more and get started today, visit